Our Staff and ASE Certified Technicians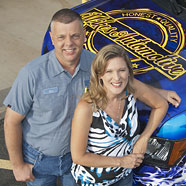 Mike and Jill Crist
Owners and Managers
Mike and Jill work hand in hand to manage the daily operations. Mike's focus is on the shop, while Jill manages the office. Mike is an ASE Certified Master Technician.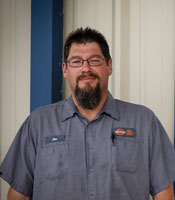 Joe Rousseau
Service Manager, ASE Certified Technician,
Joe has been in the automotive field since 1986. He has an Associate's Degree in Auto/Diesel repair from UTI. Joe is ASE certified in Drivability, Brakes, Air-Conditioning, Suspensions, Manual Transmissions, and Engine Repair.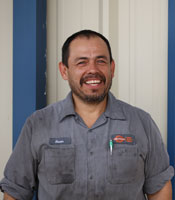 Oscar Camargo
Master Technician
Oscar grew up in Mexico helping his Dad and Uncle work on cars. He moved to California and worked for an independent auto repair shop for twenty five years before moving to Texas. He has been with Mike's Automotive for over five years now.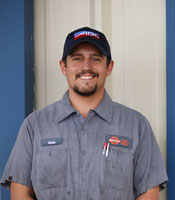 Chris Forgy
Service Writer / Mechanic Apprentice
Chris is joining the crew as a service writer and mechanic apprentice after being in the cell tower climbing field for several years. He has just relocated his family to Bullard and looks forward to being part of the team.